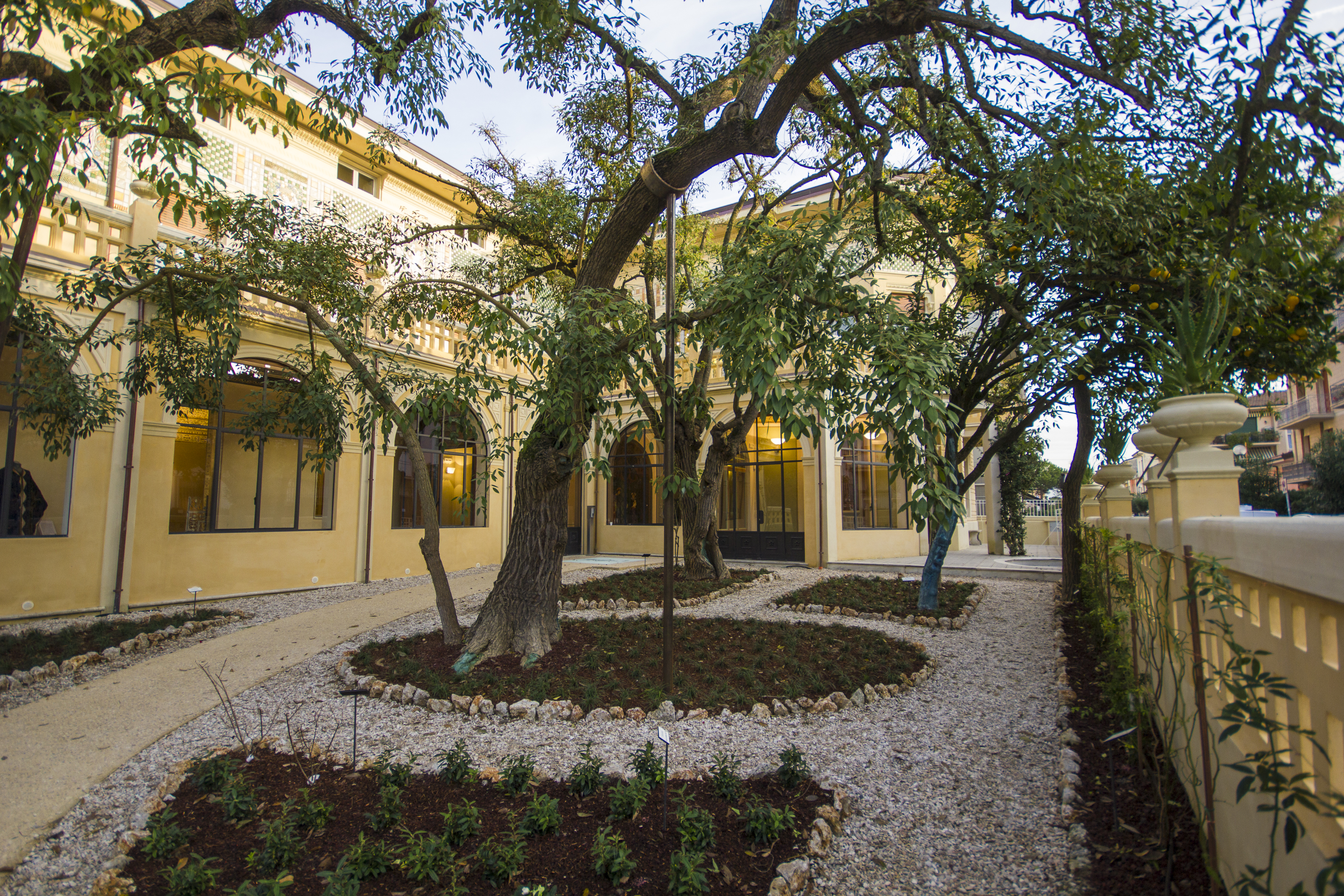 Entering from the main gate, the luxuriant and scented garden welcome the guests. Small and with an exotic style, it constitutes an integral part of the architecture and the decorations of the building and it can be considered an external extension of the Orientalist citations of the whole ornamental setup.
The original photos and the drawings of the Villa made it possible to reconstruct the garden original appearance: the flowerbeds defined by rocks surround a path which leads to the main entrance and other little gravel paths which permit to enjoy the colorful and scented flora composed of roses (rugosae and banksiae), jasmines (officinale, azoricum, polyanthum), aloe arborescens, African agapanthus.
In the center of the flowerbeds the ancient plants of Erytrina Crista-Galli and the "Coral Tree", of which the red flower, so-called Ceibo, is the Argentine national symbol, grow.
Francesca Racca Oytana wanted them in her garden since 1926 as a memory of her native land, Argentina. These specimen are some of the most ancient ones growing in Europe. Every year the majestic blooming makes the Villa's garden unique.